Running a business already takes a lot of time and effort, so what happens when you are sued by one of your employees? This can be a stressful time for many employers and the law can be difficult to navigate. Fortunately, you can have peace of mind knowing that you have options. If you need an experienced employer defense lawyer in or around Los Angeles, CA, look no further.
Your Employer Defense Attorney in California (CA)
At Mohajerian, you will work with an employer attorney that has your and your business's best interest in mind. We understand that many experiences a wave of false accusations brought on by employees looking to make a quick buck from their employers, and we are here to defend you against this malicious behavior.
Continue scrolling to learn more about our expert employer defense attorney services and what they can do for you and your business.
If you have recently had a case brought against you by one of your employees, you may feel trapped in their false allegations. However, you do not have to succumb to their extensive requests that could cost you your business. Instead, trust the team at Mohajerian to defend you against the allegations of your employee.
If you need an employer defense attorney in Los Angeles, CA, look no further than the team at Mohajerian. Whether you need help with workers' compensation cases, discrimination or harassment claims, unemployment, or any other potential issues that may arise, the attorneys at Mohajerian have the knowledge and experience to defend you.
Read on to learn more about Mohajerian and how we can help you with your employer class action defense in Los Angeles, CA. For more information, contact us by filling out our online contact form. We look forward to helping you with your defense to ensure that are protected from false allegations and do not lose the business you have worked so hard for.
HR Attorney Serving Los Angeles County, CA Also Serving the Entire State of California
Mohajerian Law Corp. is a defense law firm, located in Los Angeles, CA.  The firm represents employers only. Our employer attorneys represent the management side, human resources and corporate clients. Our employer attorneys do not accept employee cases. Our employer labor law attorneys have over 26 years of experience representing employers in all facets of labor and employment disputes, so you can trust us to handle your case professionally and efficiently.
When you hire us, we advise you on various federal and state labor and employment laws and what you can do to protect your company's interests. Our HR attorneys can also draft various legal documents, manuals and contracts, for your company to help you reduce exposure to future litigation. A clear contract with your employees makes them aware of your expectations and provides protective documentation during a lawsuit or court case.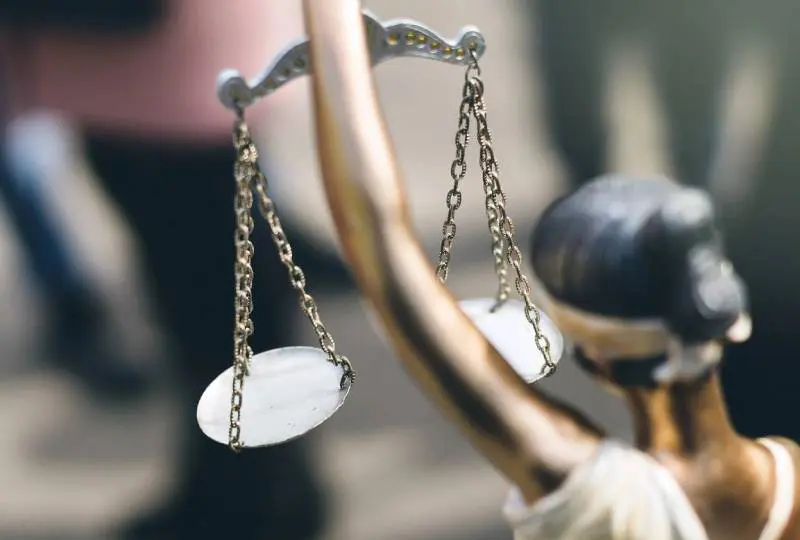 Many laws exist to protect workers and laborers, with the unfortunate side effect that employers are sometimes underrepresented. If an employee or other individual makes an accusation against your company or management, you have the right to defend your business with the help of an employer attorney.
Our employer attorneys provide legal services in the following areas:
Litigation, defending management and corporate clients in state and federal courts in all types of employment related matters, including wrongful termination, sexual harassment and employment discrimination
Wage and Hour and Fair Labor Standards Act (FLSA) compliance
Investigations of harassment claims
Employee policy manuals
Americans with Disabilities Act (ADA)
Trade secrets protection/Non-competes
Class action defense
Employment discrimination, civil rights, sexual harassment claims
Occupational Safety and Health Administration (OSHA) cases
Employee Retirement Income Security Act (ERISA) cases
Unemployment compensation
Employment and non-compete agreements for employees
Collective bargaining and union prevention
EEOC (federal Equal Employment Commission) investigations
FMLA (Family and Medical Leave Act)
Based upon years of experience handling labor and employment matters our employer law attorneys have developed a practice that leads to efficient, cost-effective defense of employers. Our Litigation Practice includes:
Budget and monthly updates
Litigation risk analysis
Action plans that outlines how the case will be defended
Cost-effective discovery
Creative use of alternative dispute resolution (ADR)
We can respond quickly and effectively to virtually any labor problem and craft state-of-the-art answers to complex issues. Our employer law attorneys design strategies to meet the distinct needs of our clients, never losing sight of their business goals, philosophies and best interests.
As part of our preventive practice, our HR attorneys help employers to comply with equal employment opportunity laws and take precautionary measures to deter litigation. Our HR attorneys frequently
assist employers in developing legally compliant policies,
counsel employers on employment-related decisions,
review employment policies,
provide audit services to employers to proactively assess and correct problematic practices, and
perform disparate impact analyses to ensure that employment decisions do not adversely affect a protected group.
Because litigation is something clients want to avoid, our HR attorneys strive to create appropriate personnel procedures to assist with the defense of these cases.  Our class action defense lawyers have the experience you need.
Our HR attorneys work with our employers to manage any labor issue. From hiring to termination, employers are at risk for any missteps that could lead to litigation or other labor or criminal charges. When employers do need to hire additional workers, they have decisions to make about whom and how they want to hire. We work with employers to draft and review appropriate applications and offer opinion letters. We work with employers to train managers and others who will be conducting interviews to ensure that all questions asked are lawful and elicit the information needed to place the right person in the right position. We also work with human resources and provide assistance. We help employers protect themselves by developing and reviewing employment applications and background check procedures and training people to use proper interview and hiring techniques. Many companies perform evaluations of their employees. Issues can often arise when employers provide incomplete or inaccurate reviews of an employee's performance. Our employer law attorneys work with employers to train supervisors on how to conduct evaluations fairly, consistently, lawfully, and in a timely manner. Performance evaluations need to be documented, as do incidents of employee misbehavior and concerns. If an employee's performance is lacking or demonstrates inappropriate behavior in the workplace, employers need to document the incident to prevent later denial of the event, create a record of the problem, use the documentation to record patterns of unacceptable behavior and minimize misunderstandings in the future. Our employer attorneys offer training to help employers determine how to document effectively gives them the tools they need to keep accurate records as a potential affirmative defense. Eventually, an employee may need to be terminated because of performance problems or other legitimate business justifications. Prior to the termination, there are steps employers should take to protect themselves from potential claims of wrongful termination. An employee's performance evaluations and documentation should be reviewed, as well as any compliance issues the employee may have had with company policies. Employers may desire to offer verbal counseling, training, and verbal and written warnings where appropriate prior to the termination. We work with employers to guide them through the termination process. This includes drafting severance agreements and releases of claims and working with employers to ensure they are prepared for any questions or problems that may arise during the termination process as well as ensuring compliance with post-termination legal obligations.
Worker's Compensation Defense
If there was a gap in your WC insurance, you're going to have the defend the WC claim on your own. We can help. We have litigated before the workers compensation board for over 26 years. Use our experience to your benefit. Our Worker's Compensation attorneys have the experience to assist you with the process. When there's no insurance, the uninsured fund will pay the claimant and will then sue the employer for indemnity. It is best that you defend the case to avoid an increased liability to the uninsured fund.