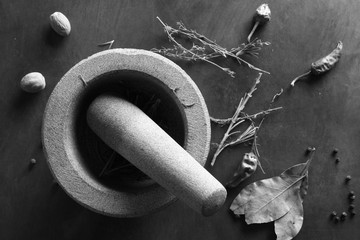 Under the FDA rules, the answer is yes:
21 U.S.C. 353b provides, inter alia,
"(d)(4)(A) The term "outsourcing facility" means a facility at one geographic location or address that–
(i) is engaged in the compounding of sterile drugs;
(ii) has elected to register as an outsourcing facility; and
(iii) complies with all of the requirements of this section.
(B) An outsourcing facility is not required to be a licensed pharmacy.
(C) An outsourcing facility may or may not obtain prescriptions for identified individual patients. (emphasis added)"
"….Section 503(b) establishes 'Outsourcing Facilities.' Outsourcing facilities can provide compounded sterile drugs without patient-specific prescriptions. "Outsourcing facilities can provide patient-specific and non-patient-specific medications."1
"Section 503(a) applies to pharmacies that compound patient-specific prescriptions, such as patient-specific intrathecal medications…. Pharmacies that practice under this business model are regulated by their respective State Boards of Pharmacy2.
"State regulations can also complicate the definition of whether pharmacies are in compliance with "patient-specific" only when compounding for one patient…" 3"
Last in February 2015, in the California legislature, Senator Mike Morell introduced
Senate Bill 619, which was sponsored by the California Board of Pharmacy. This Senate Bill has not been enacted into law. On February 1, 2016, Senate Bill 619 was returned to the Secretary of the Senate, pursuant to Joint Rule 56.4 If it had been enacted, it would have prevented a 503(b) pharmacy from preparing patient specific medications.
Senate Bill 619 has passed the California Senate but it has not been enacted into law. The Bill stated: "California licensing requirements for a new category of prescription drug compounding entity called an outsourcing facility. This bill will prohibit a licensed outsourcing facility from filling patient specific prescriptions. This bill will create new licensure requirements, specific to the state of California, for in state and out of state outsourcing facilities doing business within and across state lines. These new requirements will prohibit an outsourcing facility to be located in the same licensed premises as a pharmacy, therefore only allowing outsourcing facilities to distribute compounded drugs for non-patient specific prescriptions. Since the FDA has yet to release specific federal requirements for outsourcing facilities, this bill anticipates future federal requirements and creates California specific standards by which licensed outsourcing facilities must comply.5"
Although this Senate Bill is not enacted into law, it could be enacted soon.
The Board of Pharmacy in California will continue to seek to regulate outsourcing facilities or 503(b) facilities.
In conclusion, 503(b) pharmacies or outsourcing facilities may under the FDA rules legally prepare patient specific medications. Consult with our firm or your counsel before making any decisions as the law in this field keeps changing. This article is designed for general information only. The information presented should not be construed to be formal legal advice nor the formation of a lawyer/client relationship
1 Hartley Medical, "Revisiting HR3204: the Drug Quality and Security Act of 2013", William Stuart.
2 Hartley Medical, "Revisiting HR3204: the Drug Quality and Security Act of 2013", William Stuart.
3 Pharmaceutical North America, Inc. "What is Patient-Specific Compounding? The Gray Areas may Surprise Pharmacists, February 16, 2016.
4 Joint Rules of the Senate and Assembly, 2015-2016 Regular Session,4 Joint Rule 56 states: "Bills introduced in the first year of the regular session and passed by the house of origin on or before the January 31st constitutional deadline are 'carryover bills."" Immediately after January 31, bills introduced in the first year of the regular session that do not become "carryover bills" shall be returned to the Chief Clerk of the Assembly or Secretary of the Senate, respectively. Notwithstanding Rule 4, as used in this rule "bills" does not include constitutional amendments," Joint Rule 4 states: "Whenever the word "bill" is used in these rules, it includes any constitutional amendment, any resolution ratifying a proposed amendment to the United States Constitution, and any resolution calling for a constitutional convention."
5 Senate Bill 619 on outsourcing facilities.
Filed Under: FDA, Healthcare, Pharmaceuticals