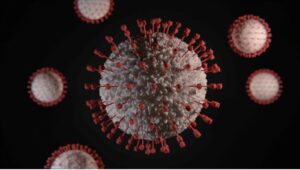 CA's Mandate Ends
In mid-May 2021, California Governor Gavin Newsom announced that the state's COVID-19 safety mandates would be extended until June 15. But now, businesses are free to open without capacity restrictions or physical distancing limitations and fully-vaccinated persons are no longer required to wear masks in buildings. Rumors persisted that the state would keep the mask mandate in place even after reopening but this announcement brings the state into alignment with the newest Center for Disease Control guidance. This is welcome news to California franchises, which have faced numerous challenges just keeping the lights on in the wake of the pandemic and subsequent year-long lockdown. Without capacity restrictions and physical distancing requirements, franchises can finally open up and go back to making money once again. California has also brought its statewide travel guidelines into compliance with current CDC guidance, opening up even more avenues for business.
Rebuilding after a Lost Year
After more than a year of forced closures, limited capacity reopenings, and minimal foot traffic, California franchises can start to see a light at the end of the tunnel. It goes without saying that the global and local economies suffered greatly during the pandemic and, sadly, the lack of a steady stream of business caused many longtime franchises to permanently close. However, franchisors of all types can now begin rebuilding with California fully reopening for business. Allowing a return to full capacity means that restaurants finally have their full complement of tables and do not have to worry about vaccinated patrons being turned off by having to wear masks while dining. Storefronts and boutique shops are seeing an increase in foot traffic as the state reopens and people feel safe to venture out of their homes and start spending money again. Car supply and auto parts businesses look forward to increased revenues as more people return to working in offices and thus need to maintain their vehicles for the commutes. Even movie theaters look set to make a comeback with people also ready to pick up old leisure activities after the isolating shutdown. As you can see, the move to full capacity will have a positive effect on franchises of all types and franchisors must be ready.
Ready For Business
With California's reopening, franchisors have begun to prepare for the huge increase in business. They should ensure that their franchise is fully staffed at this point to handle the uptick and that all workers understand what the changing guidelines mean for customers. Franchisors should also expect changes from customers as some guests may continue to wear masks indoors as a precaution, even though it is no longer mandated by the state. Finally, franchise owners should begin planning for a brighter future.
Sources:
https://www.latimes.com/california/story/2021-05-21/california-june-15-covid-guidelines-masks-vaccines-events
Filed Under: Franchise & Distribution