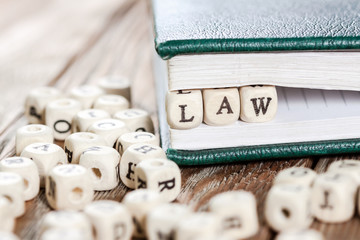 Bauer Bros., LLC v. Nike, Inc.. __F.Supp.3d___2016 WL 411065 (SDCA 2016).
The Bauer company, owner registered trademarks for apparel, including t-shirts, filed suit against Nike claiming unfair competition under Lanham Act and California law, and common law trademark infringement in the federal district court in the Southern District of California. Nike attacking the suit on all fours.
As to consumer confusion, Nike contended that there was no likelihood of confusion among consumers. Nike also requested that the Court grant summary adjudication as to Bauer's lack of actual damages resulting from the alleged trademark infringement. Nike contended that "even if Bauer could overcome Nike's fair use defense, its claims still fail as a matter of law because, based on the undisputed evidence, no reasonable juror could find a likelihood of confusion between Nike and Bauer's products." Specifically, Nike contended that there is no likelihood of consumer confusion because:
[Plaintiff's] marks are conceptually and commercially weak and are thus entitled to little, if any, protection; (2) [Plaintiff's] and Nike's goods are dissimiliar; (3) [Plaintiff's] and Nike's marketplace uses are dissimiliar; (4) after years of purported concurrent use, no evidence of actual confusion exists; (5) the parties' marketing channels are dissimilar; (6) Nike's consumers are sophisticated and exercise a high degree of care; (7) Nike acted in good faith in adopting its use of the trademark; and (8) [Plaintiff] had not provided any evidence of an intention to expand any existing product line.
In response, the Plaintiff contended that there was, at a minimum, a triable issue as to likelihood of confusion because both parties' trademarks are on the exact same products – t-shirts. Plaintiff further contended that it "produced evidence that some of its customers purchased Plaintiff's products to wear at World Cup Soccer games. In addition, Plaintiff contended that its trademarks are arbitrary or fanciful when applied to its products and are, therefore, entitled to a high level of protection. Plaintiff then argued that the marks used by Nike have perfect similarity in sight and sound to Plaintiff's marks. Plaintiff contends that it presented evidence of actual reverse confusion and submitted a likelihood of confusion survey by a professor.
After applying the Ninth Circuit court's eight point test (i.e., the Sleekcraft factors) to this case, the court concluded that genuine issues of disputed fact remain with regard to a finding of likelihood of consumer confusion. See Fortune Dynamic Inc., 618 F.3d at 1031 ("We are far from certain that consumers were likely to be confused as to the source… but we are confident that the question is close enough that it should be answered as a matter of fact by a jury, not as a matter of law by a court.") (quoting Entrepreneur Media, Inc., 279 F.3d at 1140). Therefore, the summary judgment motion brought by Nike on the issue of likelihood of confusion was denied.
MOHAJERIAN APLC
By Al Mohajerian | Published April 16, 2016 | Posted in Uncategorized  | Tagged Bauer Bros., Bauer company, Inc.. __F.Supp.3d___2016, likelihood of confusion, LLC v. Nike, mohajerian, mohajerianlaw, Nike claiming unfair competition under Lanham Act |
Filed Under: Franchise & Distribution, Litigation, Trade Secrets, Unfair Competition